FACILITATE EVERYDAY

SOFT MOBILITY

 
Safe Bike Shelters – Electric Bike Fleets
"We chose Nielsen Concept because it seemed to us to be a solution with very high potential to reinvent mobility in cities, in semi-urban, in urban areas.
Nielsen Concept is an end-to-end solution with strong commitment and social responsibility! 
Nielsen Concept is th
e winner of the SNCF Stations and Connections 2020 C
hallenge to facilitate smooth mobility around stations.
"We chose Nielsen Concept because for us it's not only allowing secure access to individual bike storage space, but above all enriching that space with a number of services."
"We implemented the Nielsen Concept bike shelter in 2019. It is intended for our agents who can find the fleets of electric bikes made available to them.
We were looking for an ultra-secure parking solution and were seduced by the manufacture of shipping containers, their elegant design and the ease of installation on the road."
Our solutions are the result of user panels to whom the question "what is holding you back today in the use of bicycles on a daily basis" has been asked. The main answers: the lack of infrastructure to park your bike safely, as well as the lack of practicality of the classic bike for the different journeys of daily life.
So we have developed an ultra-safe bike shelter, the "Mobilypod" with optional adapted bike fleets: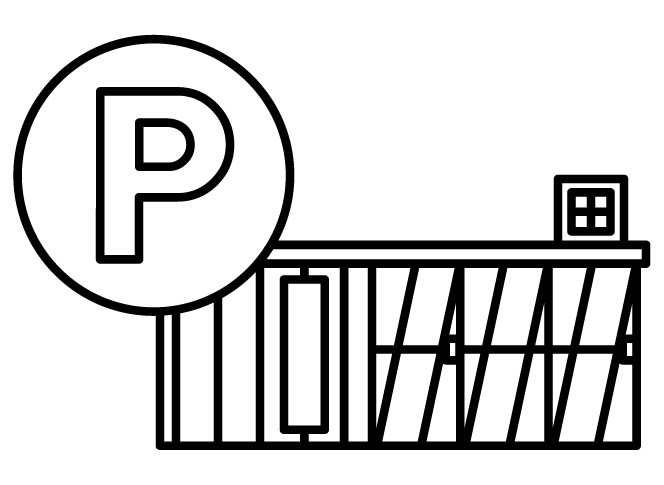 A secure, connected and multiservice bicycle shelter "MOBILYPOD"
In the parking version users or self-service station thanks to our fleets of individual and collective bikes. A shelter designed to respond to one of the main user concerns : fear of theft.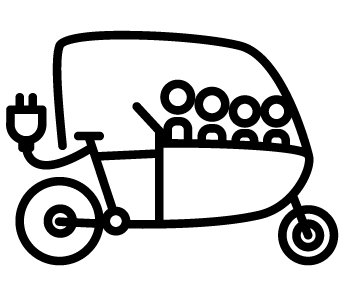 Optional fleets of individual or collective bicycles
Fleets of electric bikes designed to meet all the needs and everyday use. From cycling to logistics bikes to cycling buses and senior bikes…
A responsible and 
solidarity – based production
We apply the frugal economy approach in all our projects. This means doing better with fewer resources for the user.
Our production is based on the circular economy and solidarity work: it is carried out through a workshop of reintegration by work and workshop handicap.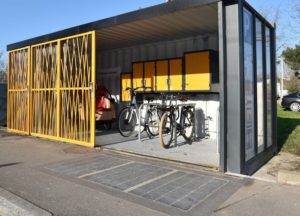 products eligible for public grants
Buying or Renting Long Term? You're the one who chooses!
All of our products are eligible for innovative public purchases over the counter to the tune of 100k euros. There is no need to go through public tenders. Our bicycle shelters are eligible for the Alveole program, which funds bicycle shelters up to 60%.
Attention, time-limited program! It's time!
our UlTIME ambition : working towards a low carbon city
Our secure bike shelters and bike fleets are connected for a real-time measurement of their impact on the city or project level. 
Community
We help you develop the modal share of soft mobility in a measurable way by providing connected shelters and bike fleets!
Business
We help you in your CSR/QWL approach by offering your employees adapted and measurable mobility solutions. Choose our bike and bike parking!
Transport operator
We facilitate the journeys of the last kilometers thanks to soft mobility, and allow you to communicate about their impact
Real estate developer
We support you in designing mobility spaces suitable for your users, and measurable throughout your project