OUR INDIVIDUAL AND COLLECTIVE BIKES
In fleets of bicycles or individually, for individual or collective mobility, discover our optional bicycle solutions. From the work bike or folding bike for company fleets, to the disabled bike for nursing homes, to the bus bike for local authorities, everything is possible!
Electric work bike
The VAE (Electrically assisted bicycle) classic for individual travel.
Logistics bike electric
The logistics bike is ideal for transporting heavy loads. Professionals, many capacities exist!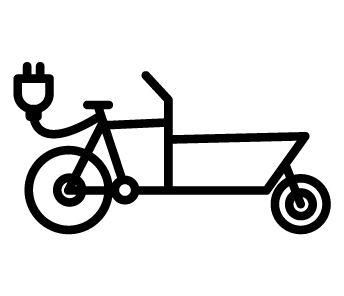 Electric cargo bike
The cargo bike is ideal for transporting children, shopping or other heavy loads.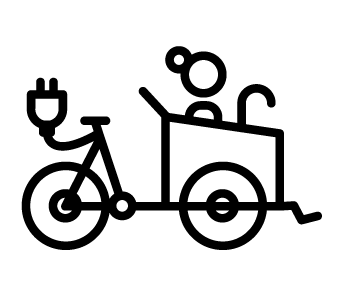 Bike cab or




Senior bike electric
For the transport of 2 adults, healthy, handicapped or Senior. A modern version of the rickshaw !
Electric scooter
For urban travel, easy to put on public transport !
Folding electric bike
The folding electric bike is ideal for people who commute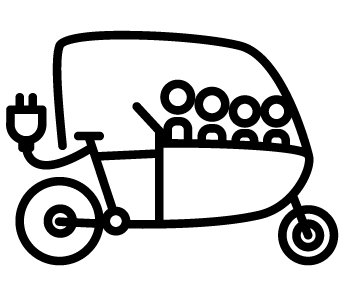 The electric bus bike
A unique bicycle bus for the transport of 8 children in complete safety, and sheltered from bad weather !
BICYCLES PUTTED TOGETHER IN INSERTION & APF WORKSHOPS
Our bikes come from French, Dutch or Danish suppliers, chosen for their quality and robustness. They are then assembled in France by our workshop of integration by work and workshop Handicap APF.
INTEGRATION WORKSHOPS AND DISABILITY
OUR SPECIFICITY 
is ACCESSIBILITY
Because we believe that cycling should not be reserved only for healthy adults, we wanted to offer to local authorities, companies, nursing homes… fleets of bicycles that can meet all needs, all ages and all disabilities.
So that soft mobility can finally be everyone's business, individually or collectively
Some of our bikes in pictures …
"Because soft mobility must be accessible to 100% of the population, we distribute bicycles adapted to all ages and all uses, whether individual or collective"
Nicolas Salmon, CEO Nielsen Concept
A 1 MIN RESUME IN ENGLISH OF WHAT WE DO